Published on Feb 16th, 2015
|
The Fast 40! Fast, Pray, Learn.  Lent is a period to take a break from the norm to realize our need for & wait for God to show up.
2.22.15 To Cleanse & Purify; Prepare for New Life (Noah's 40 – Twice)
3.8.15 To Listen & To Learn (Moses' 40 – Twice)
3.15.15 To Discover Promises & the Power of Faith (Spies & Israelites' 40)
3.22.15 To See God Show Up (Goliath's, Jonah's, & Elijah's 40)
3.29.15 To Prepare For Temptation & Mission (Jesus' First 40) *Shepard's Baptism*
4.2.15 Maundy Thursday Service, 4.3.15 Good Friday Service, 4.4.15 Holy Saturday Fast
4.5.15   To Disciple Others (Jesus' Second 40)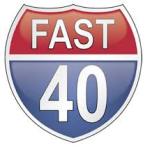 Choose to give up something destructive + Add 10 minutes of Scripture reading + 5 minutes of Listening to your morning.  There is a purpose for this time.  There are many ways God uses our 40 days! It's not a vacation but a time of preparation for the new beginnings that abundant life in Christ brings!  Above may be some of the plans God has for your Fast 40. Lent is a time to celebrate your own baptism and confirmation while supporting those preparing for baptism & confirmation now!