Published on Jun 22nd, 2015
|
SUMMER-TIME MINISTRY is one of our biggest outreach opportunities being so close to Sweetwater Creek Beach and so many teens & kids that are on break from school in our community! To be as effective and reach the unique community we are given in the summertime, we need your continued faithfulness in giving time, prayers, tithes & offerings especially when you are not able to attend that Sunday.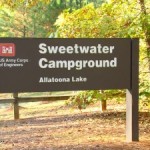 TIME:  Plug into a Bible Study on Tuesday (men's) or Wednesday AM (adults) or PM (adults/kids/youth).  Keep up your good habit of private daily devotions via apps on your phones, daily verse @ www.fieldschapel.org, or time set aside in your Bible each morning. Keep in touch with Pastor April via text, email or phone and let us know your prayer/praises so we can be lifting you up.  Be the church (the hands, feet, and heart of Christ) wherever you are – and share with us about the experience.
PRAYERS:  Pray for people to be drawn to Fields Chapel UMC this summer and for those leading to be inspired and encouraged with God's wisdom and love.  Read through the email of prayer concerns shared on Sunday and lift up your brothers and sisters in the Lord on a regular bases.
TITHE:  While on vacation or out of town, a new online giving tool has been setup to make one-time or automatic electronic tithing simple (www.fieldschapel.org and scroll to very bottom of page ) or you can mail your tithe to the church office.
PLEASE COMMIT WITH US to be THE CHURCH IN COMMUNITY and join in MINISTRY TOGETHER from wherever we are in the world together in Summer 2015!