Published on May 31st, 2014
|
We are thankful to our Bishop for his appointment of April Ellis and her family to The Chapel. Effective Monday, June 16, April will be taking the position of the Pastor at Fields Chapel!!! April, Sean, Faith and Hope are so very excited to be coming to The Chapel and can't wait to get to know each of you.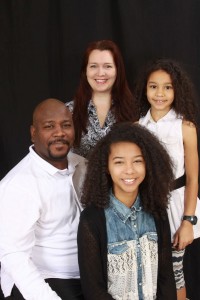 Here are a few things you and your family can do to welcome April and her family:
• Introduce yourself. Over and over!
• Send a card, a separate one to the children (Mail it to The Chapel and it will be here upon her/their arrival)
• Ask what you can do to help. (Don't offer advice)
• Introduce yourself to her husband and children….find out about them!!!
• Offer a small gift; food (from your garden), flowers (homegrown) etc
• Remember what it was like to be new somewhere and respond with being helpful
Make April's first sunday, June 22, a memorable one…don't miss it!!! We will be celebrating April and her family with a Welcome Reception following the 11:00 service in the Fellowship Hall. We are asking that every family have a card for the Ellis Family. If you will not be here on the 22nd, please mail your card to The Chapel so we can give it to April and her family on this Sunday.